Screen Sharing using the Mac App
This option should be used when you need to provide full control, and requires a download.
1. To share your desktop, Click ShowMyMac on the ShowMyPC home page.
2. Wait for the file to download, then run it. Look it up in the Downloads folder. We recommend saving it for future use.
3. Click on "Show My PC" button to generate password and make your computer accessible remotely.
4. Give the password to remote users.
5. It is recommended to use HTML Viewer to connect to this session.


Premium clients may follow the same steps on their private website.

If prompted for Account Name, enter the domain provided by ShowMyPC for your account.
Eg. if your domain is https://mycompany.showmypc.com, enter mycompany as the input.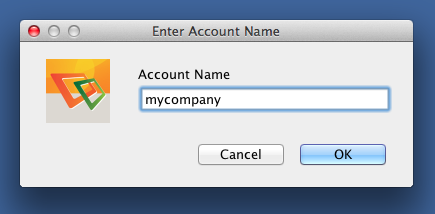 If you are using ShowMyPC on a Mac for the first time, you may get permissions warning due to Mac security.
Please follow these steps.
1) System Preferences > Security > Allow app to run, if you see any warning.
2) Allow assistive application to control your computer.

3) Allow ShowMyPC to be able to capture your screen.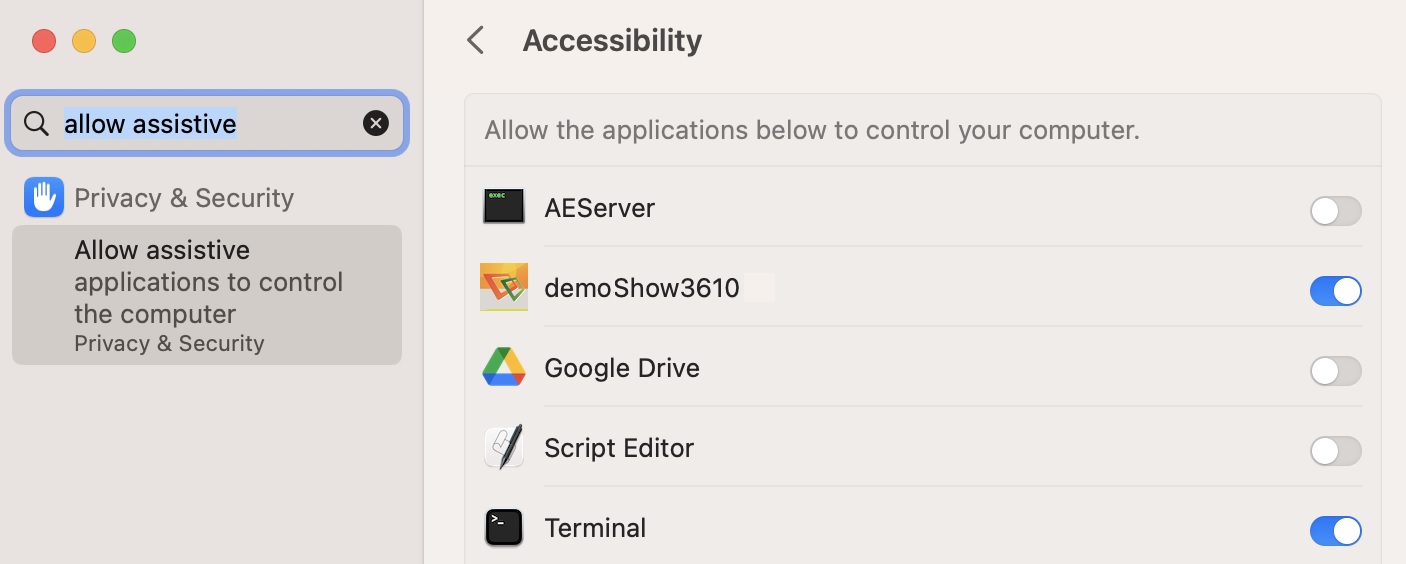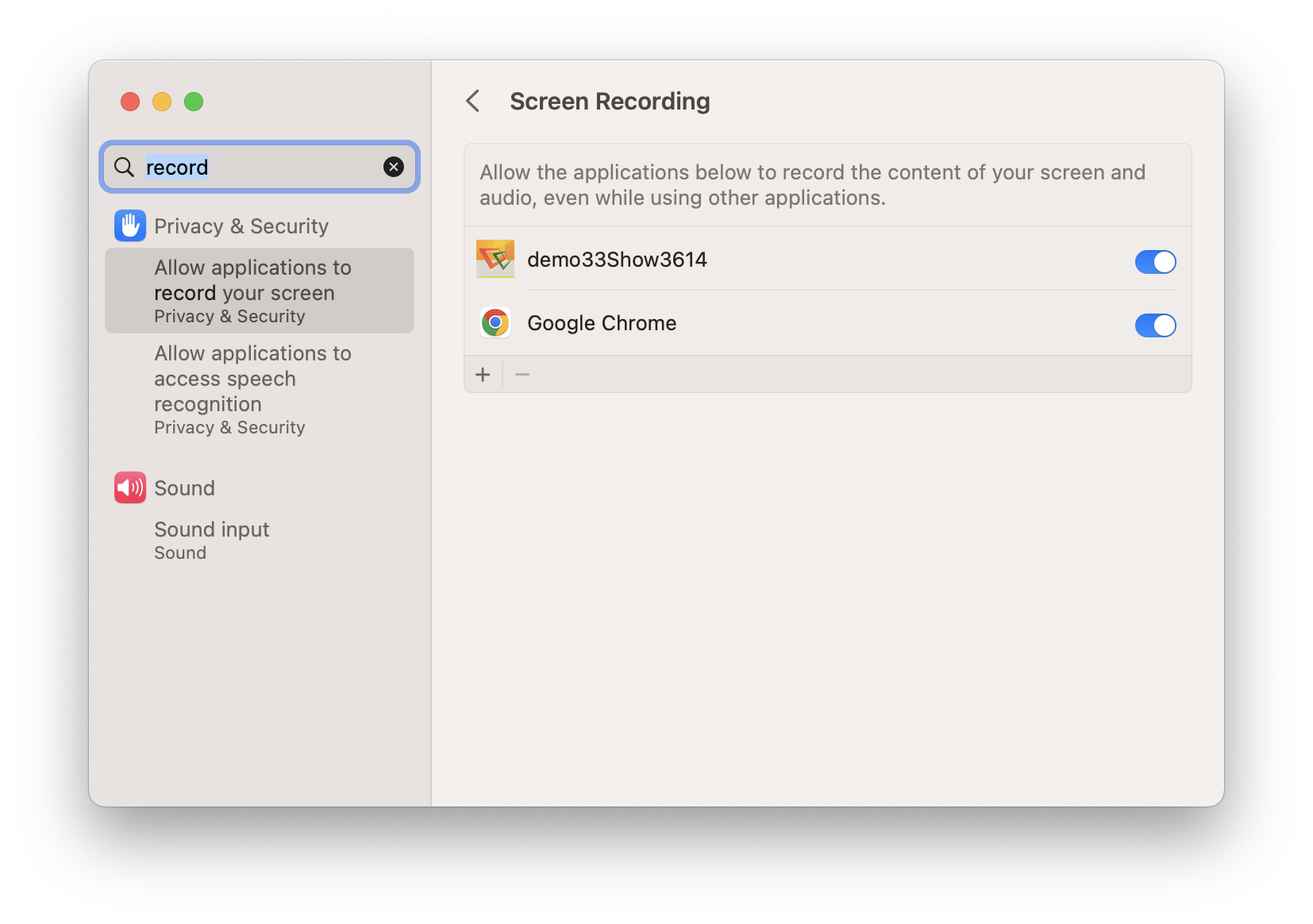 View from Mac
1. To View remote desktop from a Mac, use the HTML Viewer on your home page.
2. Enter the password and click arrow to view remote screen.

© 2023 ShowMyPC. All rights reserved.